Specialized Dental Care Through
Experience
Quality
Compassion
Welcome to the Office of
Dr. John Phelps
When you visit Dr. Phelps, you receive the full, individualized attention you deserve. We strive to provide you with extraordinary customer service, and we have a lengthy track record of doing just that. Our goal is to make you well and whole again. This commitment to meeting your needs and goals extends to the dentist's chair as well. We are committed to providing you with procedures that safely and effectively improve your oral health and beauty – and insist on the highest quality restorations to help ensure the longest-lasting results.
Dr. Phelps completed extra years of training beyond his dental degree to become a Prosthodontist. He has been helping the people of Indianapolis for years through the use of safe, effective and innovative dental procedures. He and his staff are committed to providing you with the extraordinary service and attention you deserve.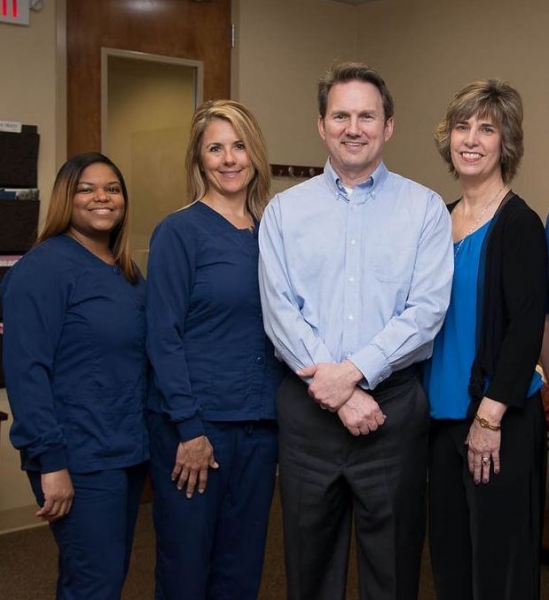 We are committed as part of our mission to providing you with the dentistry solutions you want and need. We offer solutions for missing, damaged and unattractive teeth. This includes restorations that appear natural and beautiful, and function in harmony with how you chew, smile and speak.
Dr. Phelps understands what a healthy, beautiful smile means to you. Excellent restorative and cosmetic dentistry require a combination of artistic and scientific sensibilities. Over the years, he has honed those sensibilities to the point where he is fully capable of helping you achieve the beautiful, functional, luminescent smile of which you've dreamed of.
We are also committed to ongoing care and prevention of future problems. Frequent, regularly scheduled check-ups are necessities for the patient interested in keeping his or her teeth and gums healthy. Many of our patients maintain general dentistry type care at our office. After treatment here, many others return to their referring dentist for continuing care.
We also treat TMJ related issues – we understand how debilitating chronic TMJ headaches are, and we are committed to helping you live your life pain-free.
We offer a range of options for replacing a missing tooth so you can find a solution that's right for you.
We use our advanced technology and other tools to ensure your restorations will achieve their goals for a lasting effect.
We eliminate any issues leaving you with a bright and beautiful smile.
Cosmetic Dentistry Treatments
Dr. Phelps is also a skilled and experienced he can use the techniques and technology of cosmetic dentistry to address a range of common aesthetic issues. Our highly esteemed dental office offers:
CEREC Dentist Specializing in One Day Dental Restorations
In addition to general and cosmetic treatments, Dr. Phelps can use the CEREC CAD-CAM technology to create sparkling dental restorations in just one visit. CEREC dentistry is a unique field requiring specialized experience.
In short, we are the right office for you. We have a proven track record of effective dentistry and attentive customer service.
If you're looking for an experienced dentist in the Indianapolis area, please call Dr. John Phelps at 317-818-9858 or contact us online.