Meet Dr. John Phelps
DDS, MSD
Implant, Esthetic and Reconstructive Dentistry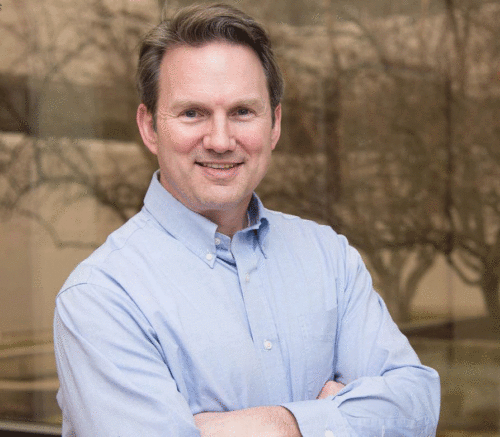 Dr. John R. Phelps has been serving Indianapolis and surrounding communities since 1993. Focusing on prosthodontics, the branch of dentistry concerned with the design, function, and placement of artificial teeth, the practice founded by Dr. Phelps continues to offer a full range of cosmetic, general, restorative, and neuromuscular dentistry services to people of all ages living in and around Indianapolis.
If you are looking for a single dental office at which all of your oral health and beauty needs can be met, give us a call at 317-818-9858 to schedule your initial consultation with our experienced and caring dentist. Located in Indianapolis, we welcome patients from Carmel, Noblesville, and all surrounding areas of Indiana.
What is a Prosthodontist?
Put simply, a prosthodontist is a dentist who specializes in restorative dentistry. This means Dr. Phelps is a specialist in repairing "broken" teeth and replacing missing teeth, both of which are absolutely crucial if you want a healthy, beautiful smile.
A prosthodontist is essentially the architect of your smile restoration Dr. Phelps uses advanced technology that provides us with images of unparalleled clarity and precision. Our high-powered digital imaging capabilities make it possible for us to fully plan the extent and location of your dental work. This advanced planning prevents problems before they ever develop and ensures you get the best possible restoration. 
Dr. Phelps's advanced prosthodontic training means he possesses a unique understanding of the challenges associated with restorative dentistry. He understands the dynamics at play in your teeth and jaw, and, more importantly, he knows how to successfully navigate those dynamics so that you're left with a beautiful smile.
Dr. Phelps provides cosmetically pleasing restorations including porcelain veneers, and offers additional cosmetic treatments such as tooth whitening and dental bonding in addition to our general, neuromuscular, and restorative services.

Dr. Phelps strives to meet all of your oral health and beauty needs at a single location with a trained and experienced staff who work to surpass your expectations and provide you with the most rewarding experience possible.
Dr. Phelps graduated from the Indiana University School of Dentistry in 1989. In 1992, he received his Masters of Science in Dentistry with a Certificate in Post Graduate Study in Prosthodontics. Committed to providing our patients with the safest and most effective treatments, Dr. Phelps continues to challenge himself to learn and implement the latest dental techniques and technologies including:
Utilizing these advanced technologies allows Dr. Phelps to safely and comfortably meet the needs of our patients, helping them save time and money while reducing the need for more invasive practices.
Professional Dental Associations
Membership in these organizations helps Dr. Phelps stay informed and allows him to remain active in the larger dental community while continuing his mission to providing the safest, most effective, and most advanced techniques for each patient who walks through our doors.
Dedicated to the art and science of dentistry, Dr. Phelps is also a committed family man. When not providing exceptional service to our patients, he enjoys spending time exploring Indianapolis with his wife, Ann Marie, and their three children.
Friendly, experienced, and committed, Dr. Phelps has created a comprehensive dentistry practice where the varied needs of each patient can be met in a warm and welcoming environment. Please call us at 317-818-9858 to schedule a consultation and learn more.