Implant, Esthetic and Reconstructive Dentistry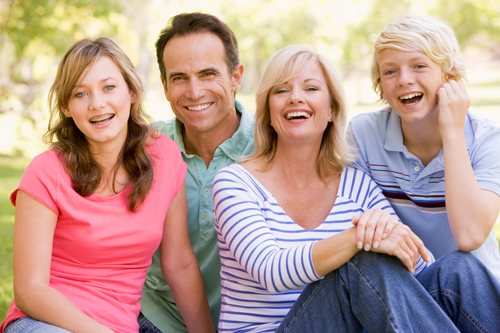 We know that you want to keep your teeth and gums healthy. And we know that your health is important to you. Indianapolis dentist Dr. John Phelps understands the relationship between dental hygiene and general health.
That's why we offer full general dentistry services to our patients. Dr. Phelps has years of experience as a practicing Prosthodontist and general dentist and understands how to help you keep your teeth looking great while maintaining their structural soundness. 
We'll be happy to answer all of your questions and address your concerns with the careful, personalized attention that has long defined our practice.
 If you live in the Indianapolis, Indiana area and need an experienced general dentist, please call Dr. John Phelps at 317-818-9858.
Meeting Your Family's Needs
Regular appointments with our general dentist is absolutely crucial if you are to keep your teeth and gums healthy. This is true even if you do everything right with your at-home dental care. Brushing and flossing are indispensable elements of a sound dental hygiene routine, but they aren't sufficient. Early detection and ongoing prevention are extremely important.
Dr. Phelps has specialized equipment that enables him to provide you with the thorough, comprehensive cleaning you need. Dr. Phelps can provide this level of comprehensive care to almost every member of your family. We generally do not treat patients who still have their baby teeth, but we welcome patients who are around 10 to 12 years old. We offer a full range of dental services, including: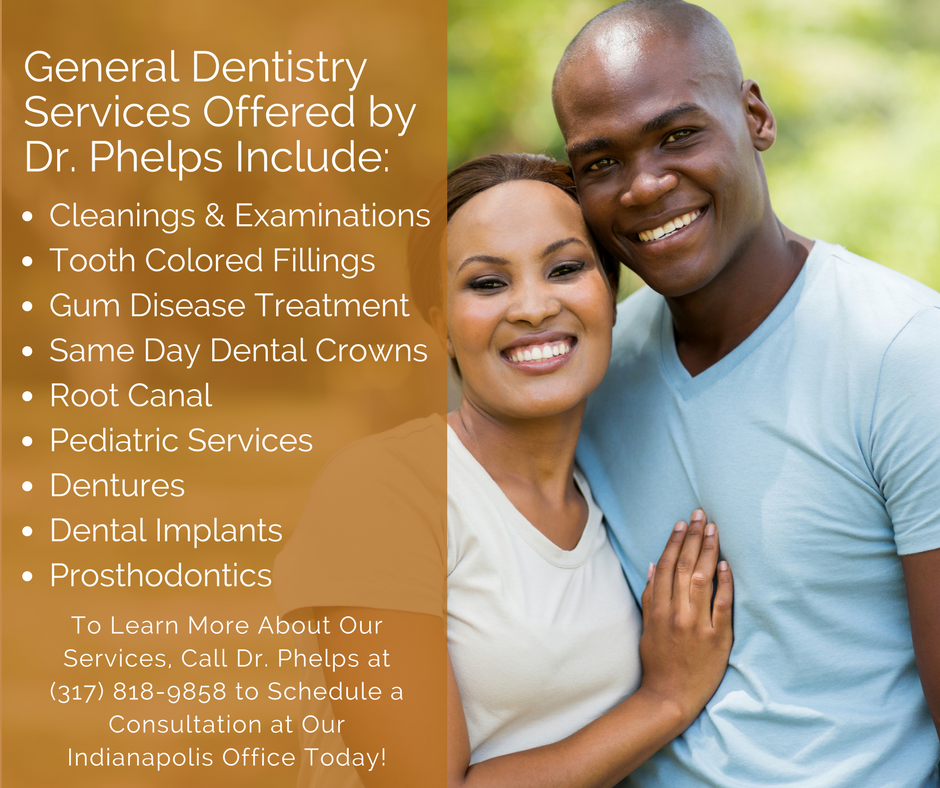 We often treat individuals with difficult, complicated problems through advanced technology. Significant problems can be caused by as few as one tooth, or by several teeth and other conditions.
Finally, we are skilled at easing dental anxieties We understand that you might be nervous about visiting the dentist. We strive to put you at ease with our pleasant, relaxed atmosphere and our numerous office amenities. And through the use of nitrous oxide or oral sedatives, we can help reduce or eliminate your anxiety during your treatment visits.
If you're an Indianapolis, Indiana resident with questions for our dentist, please call Dr. John Phelps at 317-818-9858 or contact us online.