Implant, Esthetic and Reconstructive Dentistry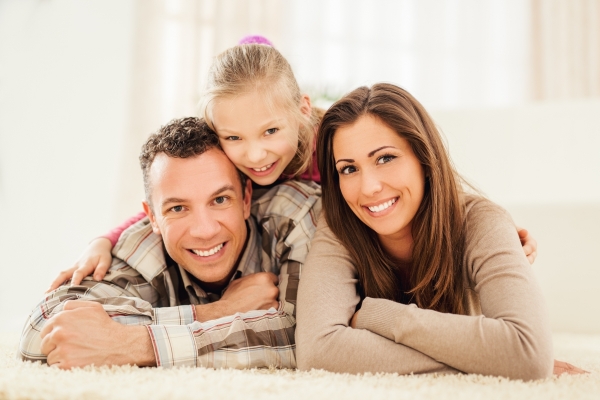 Every member of your family has different dental needs. Younger patients need dental care to help them grow and mature healthy teeth. Older patients have to worry about losing teeth and jawbone density and adults might have to deal with the scourge of temporomandibular joint disorder.
Fortunately, our dentist, Dr. John Phelps, offers a range of dental services to meet all of your needs. We're capable of addressing your dental concerns with safe, effective procedures and treatments.
If you live in the Indianapolis, Indiana area and you need an experienced dentist who specializes in prosthodontics (the fitting of fake teeth or dental implants, please call Dr. John R. Phelps today at 317-818-9858 for a consultation.
No matter your age, maintaining healthy teeth and gums is absolutely crucial. Strong, securely rooted teeth can be your best friend. Keeping your teeth in that healthy state requires frequent visits to our experienced dentist. Additionally, general dentistry includes the care and treatment of your mouth's overall hygiene. This means that our general dentistry appointments will include a thorough evaluation of your teeth including digital X-rays, an evaluation of your gums and other dental tissues, an oral cancer screening, and a check for gingivitis. 
General dentistry is the practice of keeping your teeth and mouth healthy and clean or restoring it to its original healthy and cleanliness if minor changes needs to occur. In order to achieve these minor changes, we may perform any of the following:
Our commitment is to provide you with the outstanding dental work you need, all in a pleasant, comfortable environment.
Of course, your teeth aren't just functional parts of your body – they serve a significant cosmetic purpose as well.  Bright, natural looking teeth draw attention, and boost self-esteem and confidence, while damaged or unattractive teeth can cause embarrassment and make smiling or laughing uncomfortable.With cosmetic dentistry treatments, we can address teeth that don't look the way they should or that are affecting your smile in a negative manner. This might include crooked teeth, stained teeth, missing teeth, or scenarios where your tooth-to-gum ratio isn't correct. Dr. Phelps is a skilled prosthodontist and experienced cosmetic dentist. He offers a range of cosmetic procedures including:
Our prosthodontist, Dr. John R. Phelps, has been serving member of the Indianapolis community for decades. He utilizes his passion for helping people and combines it with the best-available technology to offer you exceptional dental care. He will help you and your entire family feel comfortable and will be happy to treat you children as they grow into adulthood.
We look forward to meeting you, getting to know and understand your concerns, examining your teeth and helping you decide on a service that's right for you. If you're a resident of the Indianapolis, Indiana area and you're looking for a prosthodontist with a range of services available, please call Dr. John R. Phelps today at 317-818-9858 or contact us online for a consultation.