Implant, Esthetic and Reconstructive Dentistry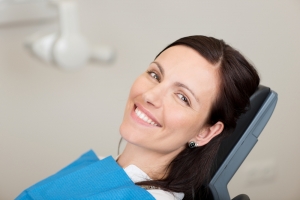 Infection in the pulp chamber of a tooth is a very serious issue. Left untreated, these infections will lead to tooth loss and can even contribute to larger systemic health problems. To avoid these larger complications, it is best to undergo a root canal at the first indication of tooth infection. 
Symptoms that you may need a root canal include:
Some tooth infections will also result in swollen lymph nodes, facial swelling, and fever.
If you are experiencing any of the symptoms of a tooth infection in Indianapolis, please contact John R. Phelps, DDS, MSD to schedule an examination today. Appointments can also be made by calling 317-818-9858.
Despite its rather frightening reputation, the root canal procedure is no more invasive than a typical dental filling. During a root canal, Indianapolis dentist Dr. John Phelps will:
The root canal procedure can most often be completed in a single office visit. However, if your infection is more advanced, the tooth many need antibiotic treatment before being sealed and covered with a crown. During your tooth infection examination, Dr. Phelps can discuss this with you in greater detail.
Dealing with Root Canal Phobia
While a root canal will not result in pain, some patients feel uncomfortable with the idea of any dental treatment. If you are nervous about needing a root canal, Dr. Phelps would be happy to discuss your sedation dentistry options.
We offer both oral conscious sedation and nitrous oxide for patients who feel nervous about root canal treatment. We will assess your level of anxiety and discuss these options as needed during your time in our care. If you have an infected tooth, a root canal is the only way to avoid losing it. Please call our experienced Indianapolis prosthodontist 317-818-9858 to schedule an appointment right away. Dr. Phelps provides advanced dental service such as root canal treatment and CEREC dental crowns to men and women living in Carmel, Brownsburg, Noblesville, and all surrounding areas of Indiana.