Implant, Esthetic and Reconstructive Dentistry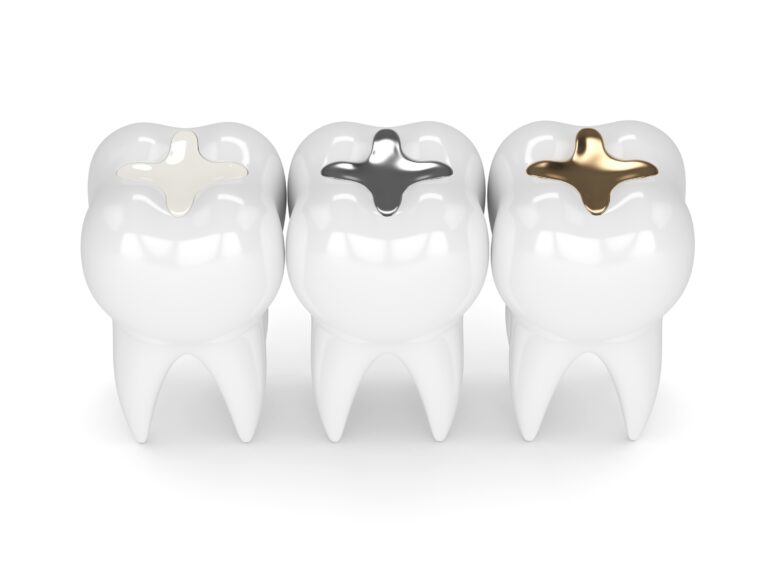 Tooth-colored fillings offer a more attractive and less invasive way to address tooth decay. Crafted from a resin composite that can be shaded to match tooth color precisely, these fillings offer a wonderful alternative to traditional metal fillings and can even be used to replace amalgams when they fail. 
If you have old metal fillings you would like replaced or if you are in need of a new filling, Indianapolis dentist Dr. John R. Phelps can help. Call 317-818-9858 today to schedule your appointment.
Benefits of Tooth-Colored Fillings
Tooth-colored fillings help preserve more of your natural tooth structure. Metal fillings have to be packed into a cavity. This requires a large hole be drilled into the tooth, further compromising its strength and health. Tooth-colored fillings do not require such a large hole, allowing for greater preservation of healthy tooth enamel.
Metal fillings have to be packed into a cavity because they cannot be secured to the surface of teeth. By contrast, the composite resin used for tooth-colored fillings can secure to enamel, a factor that not only helps preserve tooth's structure, but also eliminates the risk of your filling coming loose or falling out. Metal fillings, on the other hand, may come loose and fall out in as few as five to ten years.
Composite resin is not impacted by heat and cold. Temperature fluctuations in your mouth will not cause them to shrink and expand like metal fillings, giving white fillings one more benefit over their amalgam alternatives. Metal fillings grow and shrink, ever so slightly, as temperatures change in the mouth. Over time, this can result in cracked tooth enamel or a missing filling – neither of which are issues when a tooth-colored composite resin is used to address decay.
Strong and attractive, tooth-colored options are also mercury-free – and while the science is contentious, there is enough evidence to support not using mercury in dental services to have prompted the ADA to suggest the substance not be placed in children and pregnant women. No such precautions are in place for tooth-colored fillings.
Dr. Phelps believes that all of our patients deserve the safest and most effective treatment solutions and is pleased to offer white fillings as a treatment for tooth decay or as a replacement for existing metal fillings to all. If you have questions about the benefits offered by this type of filling or if you are concerned over the health of your existing metal fillings, Dr. Phelps can address these things during your next visit to our office.
To schedule your next appointment with Indianapolis prosthodontist Dr. John R. Phelps, please call 317-818-9858 today. Dr. Phelps welcomes patients from all areas around Indianapolis including Providence, Danville, Sheridan, and Spiceland.