Dental Hygiene & General Health
Implant, Esthetic and Reconstructive Dentistry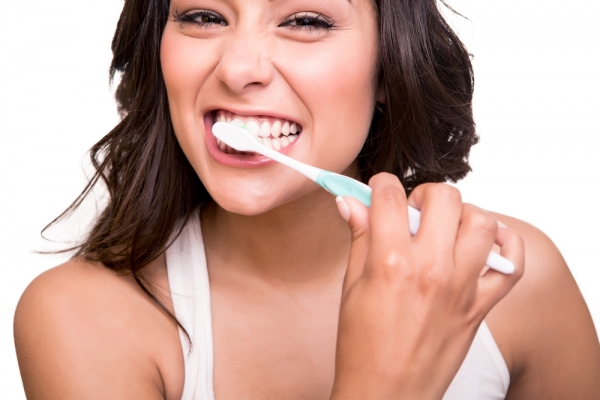 The office of Dr. John Phelps, DDS MSD PC believes in the importance of good oral hygiene to maintain a healthy mouth and help prevent other serious health issues in the body. Establishing a routine of proper dental hygiene not only keeps your teeth and gums healthy, but also helps prevent costly future dental work and consequences that can negatively affect your physical and emotional well-being. If you live in the Indianapolis area and wish to learn more about proper oral hygiene techniques or want to visit an experienced dentist for cosmetic or general dentistry, contact us at 317-818-9858 to schedule an appointment today.
Health Effects of Dental Hygiene
Good oral hygiene practices are essential for a healthy mouth and beautiful smile. Daily care for your teeth and gums helps prevent the need for expensive, and sometimes painful, dental work in the future. But what many people may not realize is that your oral health is closely connected to your overall health. And keeping a regimented oral care routine can help you avoid serious adverse health effects.Because our bodies are a finely-tuned interconnected organism, the bacteria in our mouths can easily be transported to other areas of the body, leading to serious health issues if not treated. Evidence indicates that bacteria in your mouth are related to processes that can contribute to a number of health problems in your mouth and other parts of the body, including:
Because of the serious illnesses that can result from improper oral hygiene, it's important to take a few minutes each day to take care of your mouth and help keep your mouth and body healthy.
Contact Your Indianapolis Cosmetic and General Dentist
Dr. Phelps and his staff are committed to helping you maintain a healthy mouth through a thoughtful and caring approach to help you realize your greatest smile. With years of training beyond his dental degree, Dr. Phelps has the experience and knowledge to help you with any restorative, cosmetic, and general dentistry needs you may have.

If you or a loved one would like to learn more about the services offered by Dr. Phelps, contact us today at 317-818-9858 to schedule a consultation. We proudly serve those who live in and near Indianapolis, as well as other nearby areas of Indiana.
As highlighted above, taking care of your teeth and gums is a good practice for overall health and decreasing your risk for serious illnesses. Daily oral care and overall healthy habits will help keep your breath fresh, teeth white, and confidence high. As one of the greatest parts of preventative dentistry, proper dental hygiene habits are critical to maintaining a healthy smile and avoiding costly dental work. Dr. Phelps recommends these basic, yet important, practices for daily oral care:
Establishing an oral care routine with children is also important as it teaches good hygiene practices early that can last a lifetime.