Implant, Esthetic and Reconstructive Dentistry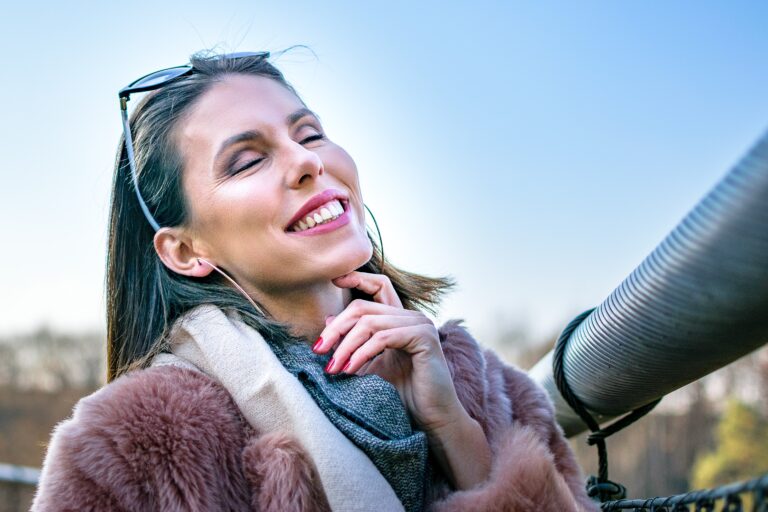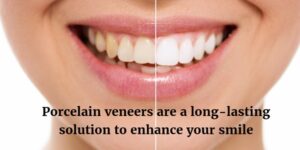 Porcelain veneers can help you achieve a brighter and more confident smile. These popular cosmetic dentistry restorations offer a quick, durable, and natural-looking way to correct aesthetic concerns. As a prosthodontist, Dr. John Phelps has extensive experience with porcelain veneers. He knows how to design and place them for radiant results that last. Call 317-818-9858 today to schedule your porcelain veneers consultation. We welcome patients from Carmel, Noblesville, Indianapolis, and across Indiana.
What are Porcelain Veneers?
A porcelain veneer is a custom-made, ultra-thin ceramic shell that is bonded to the front of your tooth. It is used to conceal minor defects in form, size, and color. A well-made veneer blends seamlessly with your other teeth for an instant smile transformation. You can enjoy the following benefits with porcelain veneers:
What Problems Can Dental Veneers Fix?
Porcelain veneers are used to correct minor cosmetic flaws, including:
Veneers can also improve the appearance of crooked teeth. Often called instant orthodontics, veneers are able to achieve a straight-looking smile in a fraction of the time required with braces.
Candidates for Porcelain Veneers
Porcelain veneers are a fantastic option for many patients. You might consider veneers if you are interested in dramatically improving the appearance of your smile. Ideal veneer candidates are in good oral health. They also have enough tooth enamel to hold the veneers in place. Dr. Phelps will help you decide the right course of treatment by gathering information about your smile. He will take x-rays and photographs during your consultation. Expect to discuss your concerns and the results you hope to achieve with porcelain veneers.
Porcelain Veneer Aftercare
Veneers are exceptionally strong and long-lasting, as they are made from durable porcelain and firmly bonded to your teeth. They do not require any time consuming or inconvenient care. Practice good dental hygiene and schedule regular dental visits to maintain your veneers and oral health. It's also best to avoid any behaviors capable of damaging your natural teeth and veneers. Chewing on ice and using your teeth to open packages can put your long-term results at risk.
How Much Do Dental Veneers Cost?
The cost of dental veneers depends on many factors. Those factors include the skill of the dentist performing the procedure, the material used, and the number of teeth being treated. We are able to eliminate the fees associated with lab-created veneers because we have our own milling machine in-house. Dental insurance rarely provides coverage for cosmetic procedures. And we understand that it's not feasible for everyone to pay for dental services outright. That's why we accept financing through CareCredit.
Schedule a Porcelain Veneer Consultation in Indianapolis
Dr. Phelps is happy to discuss your cosmetic treatment options. He will work with you to determine if veneers are a good match. Call our office at 317-818-9858 to schedule a consultation. We proudly serve Carmel, Noblesville, Indianapolis, and other Indiana communities.
Designing and Placing CEREC Porcelain Veneers
Great veneer results start with great dental technology. We use a CEREC machine to create first-rate porcelain veneers in a single visit.CEREC dentistry eliminates the need for an outside dental lab and a lengthy waiting period. Dr. Phelps will begin by preparing your teeth to ensure optimal veneer placement. He will then take high-quality images using a digital camera instead of using messy impression material. Those images are converted into a 3-D model and used to design your restorations. Once the design is complete, a milling machine will carve your veneers out of a block of tooth-colored ceramic. After making final adjustments and checking the fit, Dr. Phelps will bond the veneers to your teeth.