Our Indianapolis
Dental Office
Implant, Esthetic and Reconstructive Dentistry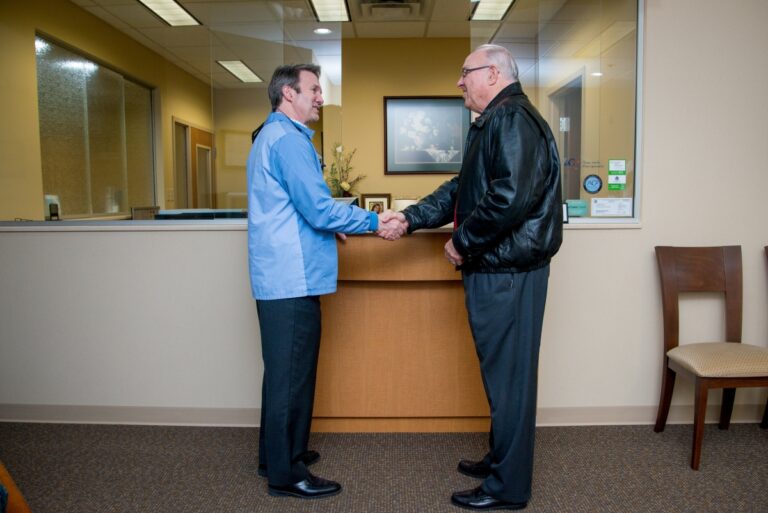 We care about your long-term satisfaction
and make every effort to meet your expectations
Indianapolis prosthodontist Dr. John R. Phelps and our team of competent, compassionate, and capable dental professionals strive to provide each patient with an experience that is equally rewarding and relaxing. Placing your needs and desires as top priorities, our team is here to work individually with you and address your specific concerns with treatments customized to perfect your unique smile.
Attentive and thoughtful, Dr. Phelps truly listens to our patients, enabling him to provide safe and effective treatments designed to enhance and improve individual oral health and beauty. If you live in or around Indianapolis and are looking for an experienced and trusted dentist, please call 317-818-9858 to schedule a consultation with John R. Phelps, DDS today.
In dentistry, as in life, knowledge is power, and we believe that arming our patients with knowledge about their oral health and comfort, about their cosmetic options, and about advanced and effective treatments – allows them to make the best decision for their health. Our team takes time to listen to concerns and provide honest answers to questions, enabling us to empower our patients to take their oral health and beauty to the next level. This includes providing personalized information on how to optimize your at-home routine as well as information about treatment options that may hasten you to your goals.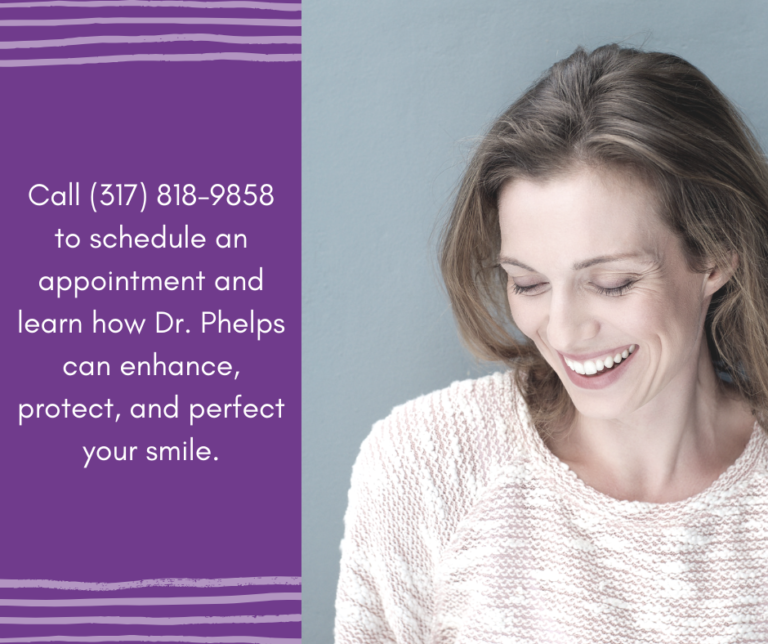 Each patient is unique. To us, that's not a cliche, it's an absolute fact -
and one we honor by providing honest and useful information,
personalized to speak at your exact needs.
Dental problems vary from person to person. There may be the physical pain of a toothache, the inability to enjoy certain foods, or the distress and embarrassment of an unattractive smile. But not everyone feels comfortable visiting the dentist.
We are pleased to offer sedation dentistry options that can help ease anxiety, encourage comfort, and produce a calm that lasts throughout your procedure. If you believe that this service would be of use to you, we would be happy to discuss the option during your initial consultation. The safe and effective types of dental sedation that we offer are suitable for most patients and can be used for any of our services, including basic cleanings.
In addition to sedation options, we help create a comfortable experience for each of our patients by maintaining the highest standards of care and service. If you have sworn off the dentist out of fear, call us today to learn how we can help you find ease and comfort before and during your dental procedure.
Dental care is essential for optimal health. We are dedicated to helping anxious patients find comfort before, during, and after their visits, enabling even the most nervous dental patient to receive the quality care they need and deserve.
We utilize advanced dental technology to help ensure absolute patient comfort and safety and to help ensure the most pleasing and effective results. During your biannual examinations, safe and comfortable digital diagnostic tools are used to detect even the smallest of oral health issues. This allows Dr. Phelps to provide swift treatment for issues like decay and infection, helping preserve more of your natural tooth – an effort that can be assisted with the tooth-colored fillings and CEREC restorations we offer. 
Before placing restorations, we use 3D imaging and digital photographs to carefully plan your smile. This allows us to better predict outcomes and gives you, the patient, a clear idea of what your restorations can accomplish.
3D smile planning can be done for both cosmetic and general dentistry restorations and is commonly used for planning tooth replacement services as well.
When you visit Dr. Phelps, you receive the full, individualized attention you deserve. We strive to provide you with extraordinary customer service, and we have a lengthy track record of doing just that. Our goal is to make you well and whole again. 
This commitment to meeting your needs and goals extends to the dentist's chair as well. We are committed to providing you with procedures that safely and effectively improve your oral health and beauty – and insist on the highest quality restorations to help ensure the longest-lasting results.
Our procedures are often life-changing for our patients, many of whom never imagined that they could overcome severe dental anxiety and achieve the beautiful smile they've long dreamed of. 
If you live in or around Indianapolis, please call Dr. John Phelps at 317-818-9858 to schedule an appointment or consultation today. We welcome patients from Fishers, Plainfield, Brownsburg, Columbus, and all surrounding Indiana communities.