Implant, Esthetic and Reconstructive Dentistry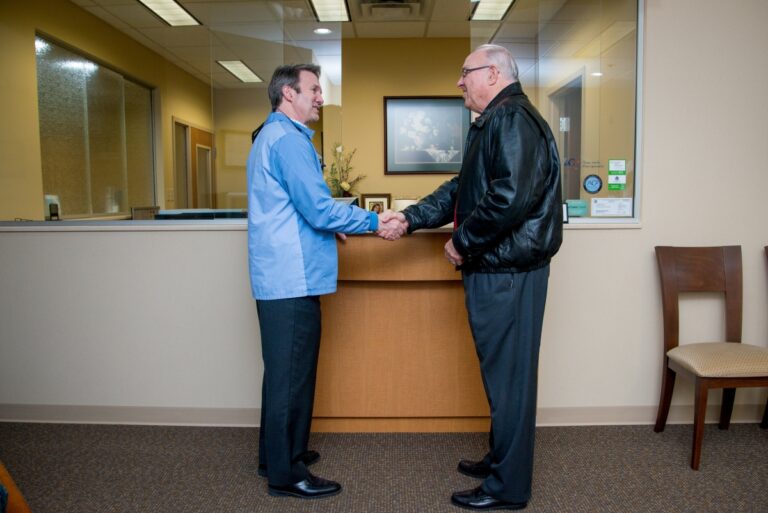 When looking for high-quality dental services in the Indianapolis area, you have a lot of options. Finding the right option for you and your family isn't always easy. How do you know which dentist is the right one?
When choosing a dentist, it's important to keep in mind both the dentist's qualification and your specific dental needs. You want to find a dentist who can help you achieve your goals, which requires a careful examination of what the dental office in question offers by way of services and technology. You also want to choose a dentist who listens and truly cares about the health and happiness of his patients. you will find all of these things at the office of Dr. John R. Phelps, a prosthodontist who offers a comprehensive range of general, cosmetic, and restorative services.
If you live in or around Indianapolis, Indiana and you need an experienced, proven dentist, please call Dr. John R. Phelps today at 317-548-6217 to schedule a consultation today.
Factors to Consider When Choosing a Dentist
Fortunately, you can choose the right dentist with a careful consideration of a handful of factors. We urge you when picking your new dentist to consider:
Experience: There's really no substitute for actual, hands-on experience. Education and training are vital, but being able to draw from years of experience working with patients and solving their problems is invaluable. Dr. Phelps has been practicing in the Indianapolis area for decades. He knows how to handle a range of scenarios that can point to numerous satisfied patients and their reviews. 
Services: Make sure your dentist is capable of providing you with the care you need. If you're suffering from TMJ, talk to the dentist about his or her experience treating the condition. If you're looking for a specific cosmetic procedure, make sure your dentist is capable of more than just the standard check-ups and cleanings
Comfort level: Finally, it's vital that you feel comfortable and relaxed in the dentist's office, especially if you have a history of dental anxiety. Your experience with the dentist's office will be rather unpleasant if you don't feel comfortable with the environment. Get to know the office and the people who work there before making any decisions. Dr. Phelps offers safe and comfortable sedation dentistry options for patients who are especially nervous or those who may require a more lengthy treatment session.
We recognize the importance of this decision, and we're confident that a careful consideration of the factors listed above will lead you to Dr. Phelps. We're happy to answer any questions you might have about our office and our services. We'll address any concerns in a respectful, reciprocal conversation.
Obviously, everyone has broadly similar traits to their teeth, gums, and jaws. But Dr. Phelps's decades of experience have taught him that each patient must be treated as a unique individual, with an understanding of their goals, priorities, and concerns. When you come to us to discuss a procedure, we will listen without any pre-conceptions. Our conversation will be driven by what you wish to achieve and the nature of your concerns.
The process of determining the procedure that's right for you begins with your initial examination. Using a combination of advanced technology and hands-on evaluation, we will closely examine your teeth, gums, and jaws to determine if your problem is structural in nature. Finding the right procedure requires gathering the right information – Dr. Phelps can best make a proper diagnosis and treatment recommendation when he knows all there is to know about the state of your oral health. We'll take clear images of your teeth, gums, and jaw, then use those pictures to inform our recommendations.
Our approach is defined by a simple insight: every patient is unique.
All of the procedures we offer are safe, commonly performed, and quite effective. But, it's crucial to ensure that you only undergo a procedure when it's appropriate. the best way to learn if a procedure is appropriate for your needs is through a one-on-one consultation with Dr. Phelps.
Dr. Phelps has been serving the Indianapolis area for more than 25 years. In that time, he has developed a strong patient base, earning complementary reviews such as HealthGrades and Google. However, the experiences of others are only information. Tue experience requires a meeting with Dr. Phelps during which he can listen to your concerns, carefully assess tour needs and direct you towards the treatment that will most effectively produce optimal oral health and beauty.
If you're looking for an experienced and trusted dentist in the Indianapolis areas, please call Dr. John Phelps today at 317-548-6217 for a consultation. Located in Indianapolis, Dr. Phelps welcomes patients from Plainfield, Greenwood, Greenfield, Zionsville, and all surrounding communities.