Cosmetic dentistry focuses on the appearance of the smile. However, this does not mean that cosmetic treatments cannot have functional benefits – nor does it mean that functional restorations cannot be cosmetically appealing. Indianapolis dentist Dr. John Phelps understands this.
Drawing on years of experience and extensive training in general dentistry, cosmetic dentistry, and prosthodontics, Dr. Phelps works to personalize each treatment for optimal form and function, allowing him to protect and perfect your smile no matter what issues are impacting it.
Want to learn more? Call our office at 317-793-6133 to schedule a consultation today. John R. Phelps, DDS, MSD welcomes patients from Indianapolis and nearby Marion and Hamilton County communities.
Teeth Whitening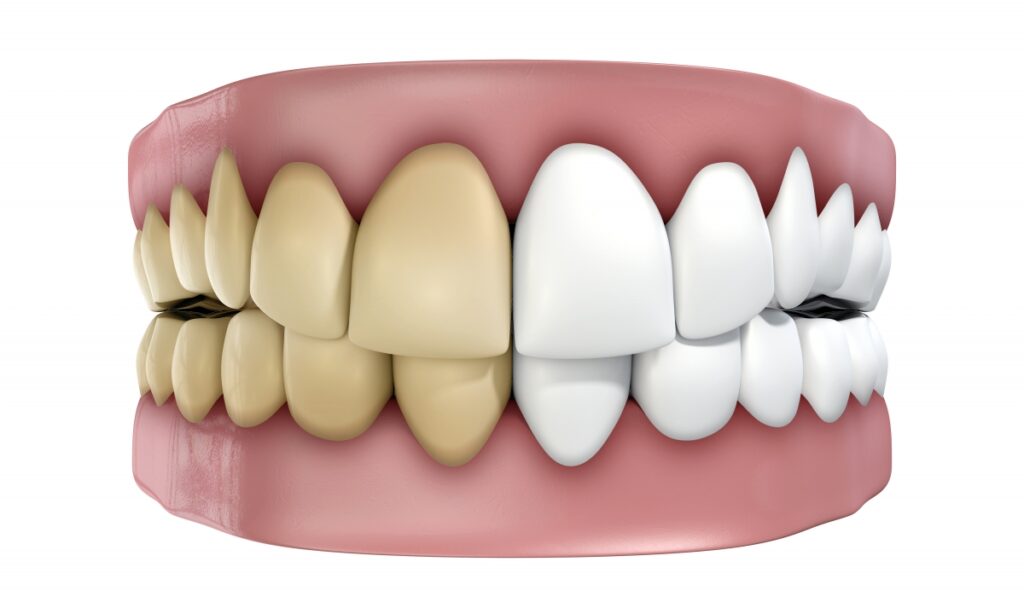 Teeth whitening is the most popular cosmetic dentistry treatment in the United States. Fast and effective, the teeth whitening options offered by Dr. Phelps can lighten teeth several shades during a single office visit, producing a bright and beautiful smile you'll feel proud to show the world.
Tooth whitening is the perfect solution for teeth that have become discolored or stained due to:
· Coffee and tea
· Red wine
· Soda
· Berries
· Dark sauces
Tooth whitening options available through our Indianapolis office include take-home and in-office treatments. Which one is best for your needs will depend on the cause and severity of your stains. Dr. Phelps will work individually with you to help you decide which option is ideal for your particular needs during your initial consultation.
Dental Bonding
With both functional and cosmetic benefits, dental bonding is a cost-effective option for the treatment of:
· Cosmetic malocclusion
· Irregular tooth shapes and sizes
· Chipped or cracked enamel
· Large cavities
Tooth bonding is made of a composite resin that is shaded to match adjacent teeth in color. Applied in layers to those teeth being treated, dental bonding is a fast and reliable solution for a number of cosmetic imperfections and functional concerns. However, because it is not as long lasting as veneers or crowns, it is not always the best choice for the long-term perfection of your smile. During your initial consultation, Dr. Phelps can discuss the benefits and limitations of tooth bonding in greater detail to help you decide if it is the best fit for your smile.
Porcelain Veneers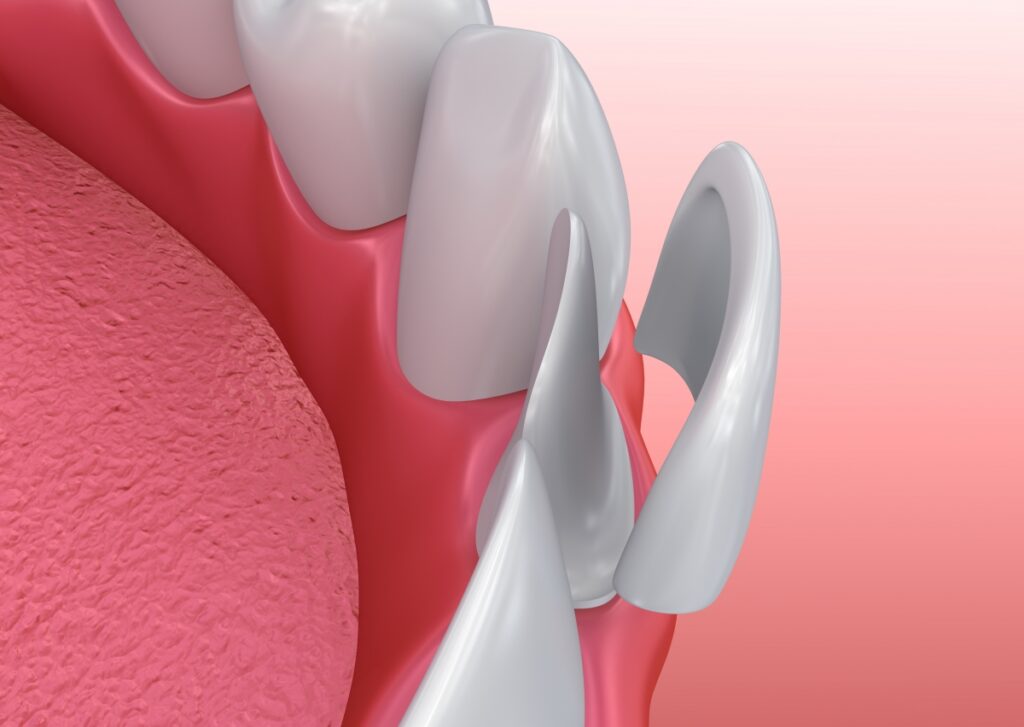 Porcelain veneers are among the most effective and long-lasting cosmetic dentistry treatments available today. Placed over the front of teeth, porcelain veneers are a reliable solution for the perfection of smiles that have been impacted by teeth that are:
· Crooked or crowded
· Irregularly sized or shaped
· Gapped
· Chipped or cracked
·        Severely stained by fluorosis, tetracycline, tobacco use, and age
Severe staining, such as that caused by medications and tobacco, will not respond to topical teeth whitening in any sort of significant way. Dental veneers remain the best option for patients who are experiencing these types of stains.
The process for placing porcelain veneers can take two to four weeks, but results can last for years. In fact, when cared for properly, porcelain veneers can continue to produce a straight and brilliant smile for 10 years or more. Dr. Phelps will talk to you about care, longevity, and related issues during your porcelain veneers consultation.
Dental Crowns
Also known as "caps," dental crowns are placed over teeth that have been impacted by:
· Trauma
· Severe decay
· Root canal
Because they are placed over the entire tooth, crowns must be shaded and shaped to fit into the smile. This allows crowns to protect those teeth most susceptible to damage while creating a flawlessly beautiful aesthetic – and like veneers, when cared for properly, this aesthetic can last for several years.
We offer CEREC dental crowns at our Indianapolis office. This enables Dr. Phelps to create and place dental crowns during a single office visit. Milled on site from high quality ceramics, our same day dental crowns are designed from precise models of your teeth created through advanced computer technology, enabling Dr. Phelps to produce restorations that are durable, attractive, and inconspicuous.
Are you a good CEREC candidate? The best way to find out is by calling 317-793-6133 and scheduling a consultation with Dr. Phelps.
Dental Implants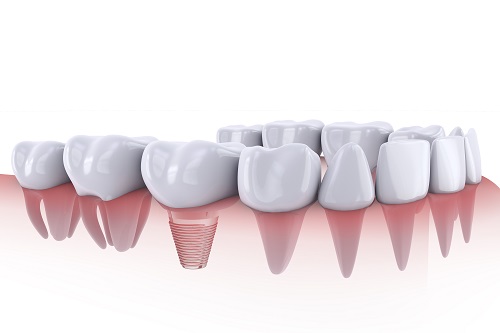 Dr. Phelps is a prosthodontist. This dental specialty focuses on restoring function, health, and beauty to smiles impacted by missing or damaged teeth. The most effective, reliable, and lasting solution for missing teeth is the dental implant.
Placed directly into the bone, dental implants act as a replacement for the roots of missing teeth. This action, unique to dental implants, allows this restoration to:
· Reestablish proper bite tension and force
· prevent structural changes to the jaw
· last for a lifetime
Of course, the longevity of dental implants relies on how well they are cared for, but with only minor attention, it is entirely possible for implants to last for the life of your smile.
Dental implants can be used to secure a dental crown for singular tooth replacement. They can also be used to hold a dental bridge in place, or as a more reliable hold for partial and full dentures. Which restoration your implants will hold depends on your needs, your desires, and other factors specific to your smile. During your initial consultation, Dr. Phelps can discuss the benefits of dental implants in more detail to help you determine if they are suitable for your smile.
A Single Solution for Multiple Problems
If you have multiple issues impacting the strength, integrity, function, health, and appearance of your smile, Dr. Phelps may recommend a complete smile makeover. This service combines targeted cosmetic and general treatments to address every issue impacting a smile and can produce remarkable results in a fraction of the time it would take to receive treatments piecemeal.
While not necessary in all cases, a smile makeover can be very beneficial for patients who struggle with more than one oral health or beauty issue. Dr. Phelps will discuss this option as appropriate and provide full details on individual services to help smile makeover candidates choose the most effective course of treatment.
John R. Phelps, DDS, MSD, is a dedicated, experienced, and qualified dentist serving Indianapolis, Carmel, Noblesville, and all surrounding areas of Indiana. Please call us at 317-793-6133 or use the contact form located on this page to get in touch and schedule an appointment, and let us help you achieve the strong and attractive smile you deserve.