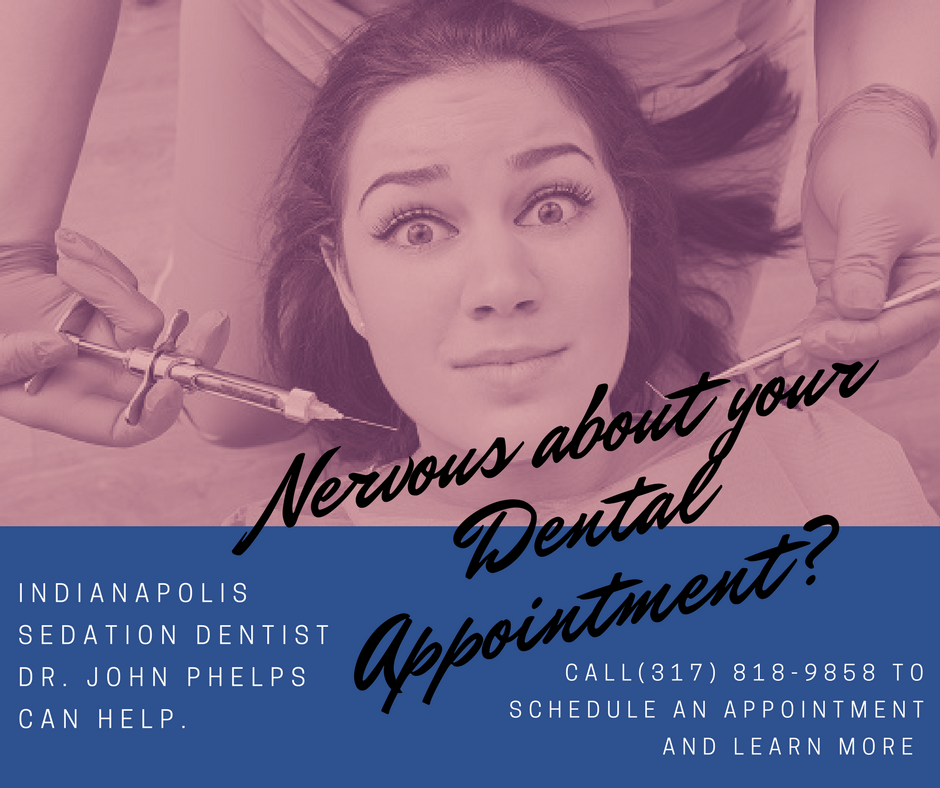 If the thought of going to the dentist makes you nervous, anxious, or scared, you're not alone. Especially if you've had a negative experience with a dentist in the past, being uncomfortable when seeing a dentist is understandable.
Board-certified prosthodontist Dr. John R. Phelps wants his patients to feel as secure and comfortable as possible during their visits. That's why he offers sedation dentistry as a safe and effective way to achieve optimal comfort before any dental procedure. Dr. Phelps provides conscious oral sedation with medication in addition to nitrous oxide, allowing him to personalize your service for complete comfort.
Who is a Candidate for Sedation Dentistry?
You may be a good candidate for sedation dentistry if you:
Struggle with dental phobia
Feel anxious or uncomfortable during dental visits
Have an overactive gag reflex
Have very sensitive teeth
Suffer from TMJ
General Anesthesia Dentistry
Dentistry performed under general anesthesia, also known as "twilight" dentistry, relies on heavy sedation. Typically achieved through IV medications, this type of sedation comes with all of the risks associated with surgical anesthesia. IV sedation needs to be administered by an anesthesiologist and can add hundreds of dollars to your dental bill. And, unless you are undergoing oral surgery, it will likely not be paid for by insurance.
Sedation dentistry is safer and significantly less expensive than twilight dentistry. The medications offered by Dr. Phelps have a proven efficacy and a long history of safe use across a broad range of medical fields. Our sedation options allow you to remain conscious enough to respond to basic directions, but relaxed enough to remain comfortable during your entire visit.
No matter if you are visiting our Indianapolis office for teeth whitening, CEREC restorations, or even just a basic cleaning, our sedation dentistry services can help you achieve the level of comfort you need to feel at ease and relaxed throughout.
Dental Anxiety
Dr. Phelps and his staff recognize that many people have valid reasons to have dental anxiety, such as traumatic memories from childhood or uncomfortable and unpleasant experiences as an adult.
Because of this, we've worked hard to create a relaxed, calming atmosphere in our office. We want you to be at ease. We will treat you with dignity and respect your boundaries. If you are not comfortable with a certain procedure, we will not pressure you to undergo it.
Dr. Phelps is also a board-certified prosthodontist. That means he has years of additional rigorous training and education in the art and science of smile restoration. His expertise and experience go beyond those of a general dentist. When you see Dr. Phelps, you are truly in the best hands.
Schedule Your Indianapolis Sedation Dentistry Consultation Today
To learn more about sedation dentistry in Indianapolis, please contact us today. Dr. Phelps welcomes nervous patients from Carmel, Muncie, Anderson, and surrounding Indiana communities.
Sedation dentistry can help ease anxiety, quell discomfort, and eliminate obstacles on your path to obtaining peak oral health and beauty. If you believe you could benefit from this service, talk to Dr. Phelps about your options during your next visit or by calling (317 ) 818-9858.